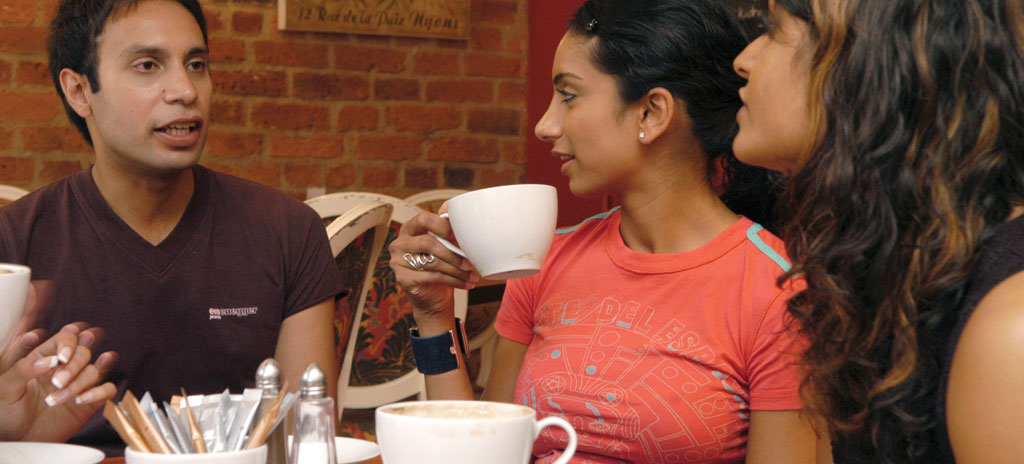 Understanding why gender is important in improving health
Jack O'Sullivan put together 'Improving the Health of Women and Men', a guide to the evidence and policy options for focussing on gender in improving health care. It has been very important to look at the very many different ways that gender can impact on health.
This is vital because gender and health is often seen as a competition between men and women for healthcare resources. In fact, it is a struggle to convince people that, if we look at health through the lens of gender, we understand people and their needs much better. So, it is an area of great cooperation, not competition, between men and women.
'End of the Sex War': Following publication of 'Improving the Health of Women and Men', the New Statesman commissioned Jack O'Sullivan to write a cover story for the magazine entitled 'End of the Sex War', setting out how gender cooperation rather than competition was now emerging in a number of areas of social policy, notably health, parenting and education. Read more: http://www.newstatesman.com/node/147327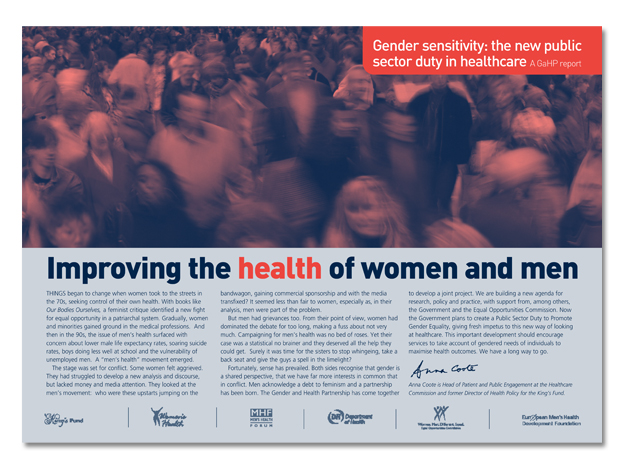 Tag